Dear Customers Worldwide.
The Happiest time for us is when receiving such messages of joy from our satisfied customers,
and always feel our effor was rewarded. Getting the individual's permission, We're going to introduce mails and pictures we received from happy customers. Thank you so much, Moto-Works.JP customers!!
Take it easy.
Rick, the store manager.
Note: all information are provided by customers and preliminarily get permisson to publish on this section. (See our Policies on Personal Information Protection)
From Jamie Australia GSX1300R Hayabusa
Good afternoon Rick,
Everything has been fitted and fits perfect, adds more uniqueness to the usual mods.
I cannot be happier and will be looking at adding more of your carbon fiber goodness in the near future.
Kind regards,
Jamie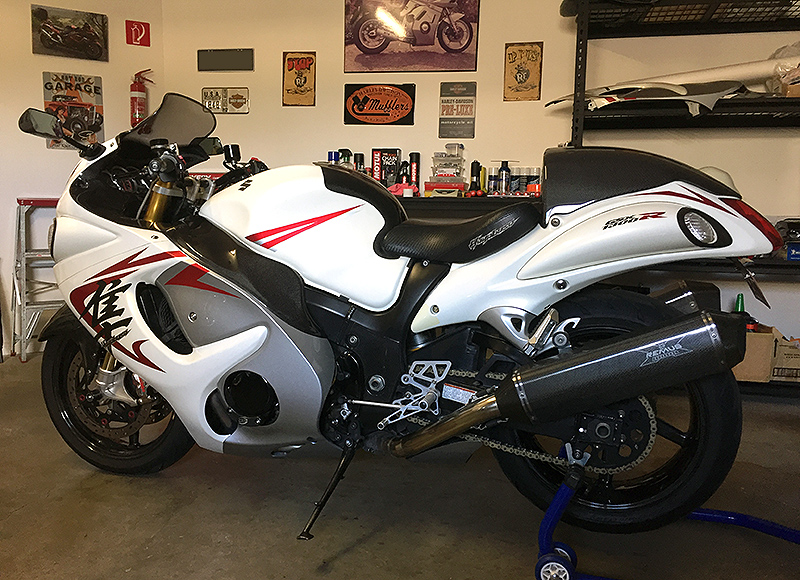 From Tommy USA 04 YZF-R1
Hello Simon,
How are you? Want to share my bike to you after installing Magical Racing Carbon fiber hugger and chain guard.
Loved it..... Thanks again man! Will buy more... do I get a discount? Lol
Tommy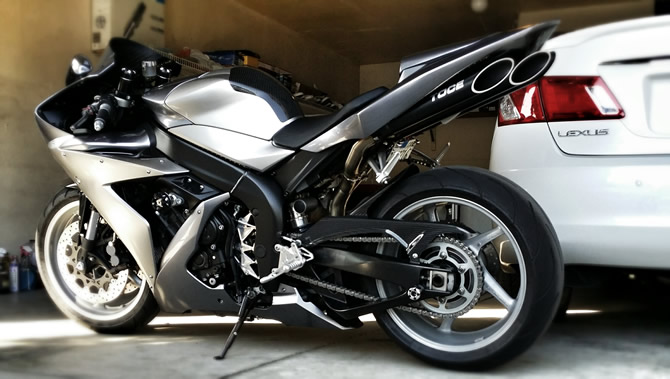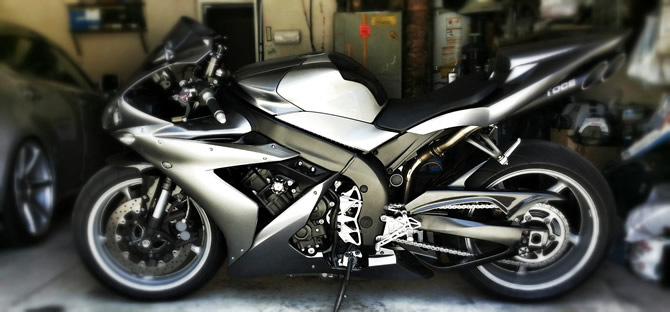 From Martino Italy RZ350R
hi rick and all staff of moto-works. i bought a pair of k2tec exhaust chambers for my yamaha rz 350r and i am completely satisfied of performance, sound, and look of these. thank you very much again and i send to you some photos of my dear bike if you want add in your happy customer page... bye soon,martino from italy.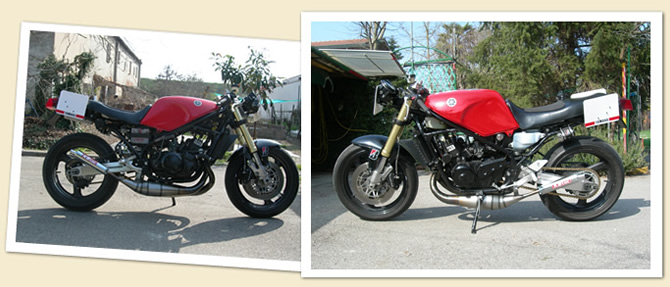 From Alex Canada 09 YZF-R1
Here you go simon! Just snapped some quick pictures. As you can see during winter, my bike is an artwork in my living room! Haha...
Thanks again!
Alex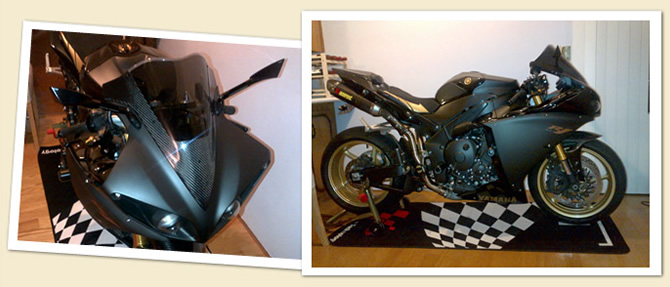 From Chris USA 04 YZF-R1
I ordered from moto-works and simon was always fast and very responsive to emails!, i was very scared of ordering overseas but moto-works makes everything easy and WILL TAKE CARE OF YOU here are pictures of the magical racing carbon fiber!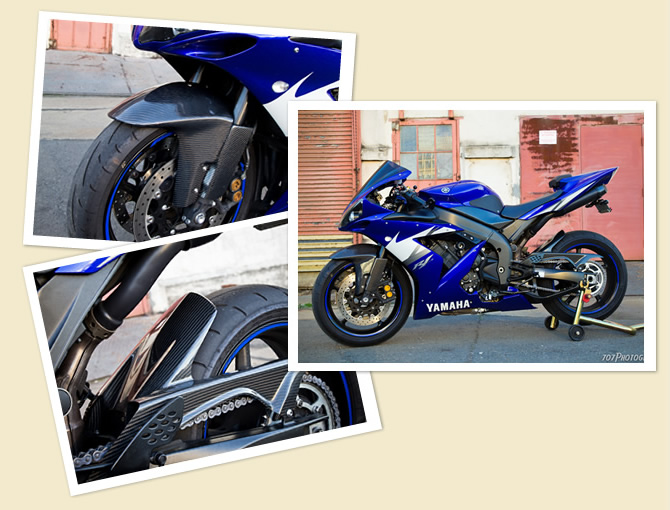 From Yanis Z1000
Hi Simon,
Got the carbon and it look great. Thanks a lot,
Yanis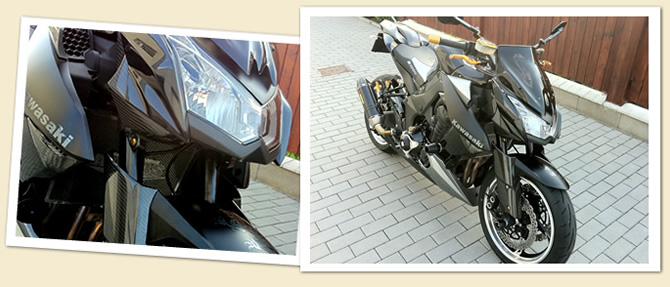 From Anthony FZ1 Fazer
Hi Simon,
Sending you a few pics just to renew your happy customer page.
Magical Racing has the finest carbon fiber products I've ever seen!
Sure to say it's the " Elite of CF "!!
Thanks Simon and MW!!
From Chad USA CBR1100XX
Just wanted to show you guys an updated picture.
This is my XX pretty much completed.
You use it for magical racing products on your page!
Thanks again for making my blackbird so awesome!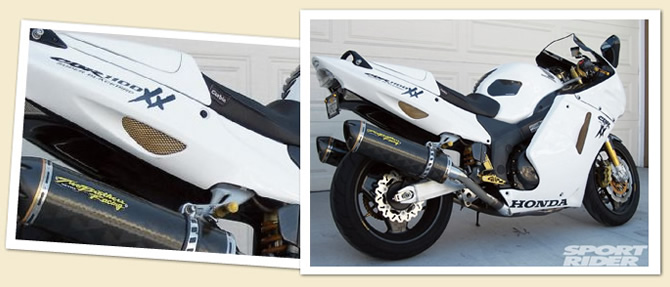 From Alan USA S1000RR
Simon, I'd like to thank you and moto-works for this wonderful OGK FF5V helmet.
I've enclosed two pictures with my S1000RR motorcycle. The Akiyoshi helmet is by far the best helmet I have owned. It fits my perfectly round head better than my Arai Quantum-II.
Wind buffeting is nonexistent. Sound is fantastic. I literally have to put my head down to the level of the windscreen to get air blowing through the vents so I can hear it.
Two things to keep in mind: The Pinlock visor sheets are a must and you get a helmet with "Out of this World" graphics that is substantially less expensive than the Arai Corsair-V. I tried riding without the Pinlock visor sheets and I fogged up so much I had to stop several times and check my vents to see if that was the cause.
After putting the Pinlock in place, a process of several seconds, it stopped fogging immediately. I could see just fine also.
I have to admit, I was nervous about buying from so far away, but Simon put my mind at ease after many email messages regarding the product. Thanks again, for this SUPERB product.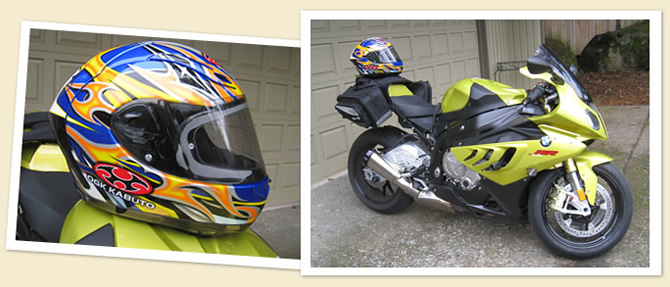 From HR USA B-KING
The screen really is a beauty and is very nicely engineered!!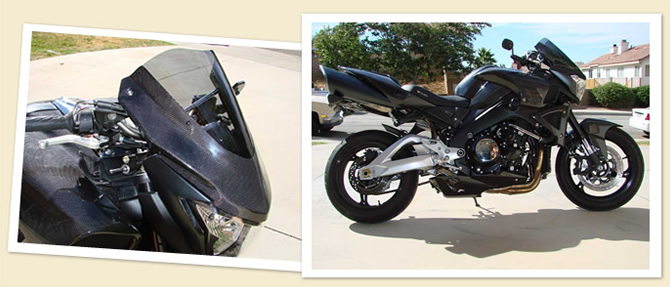 From Wiliam FRANCE V-MAX
Thank you so much Simon.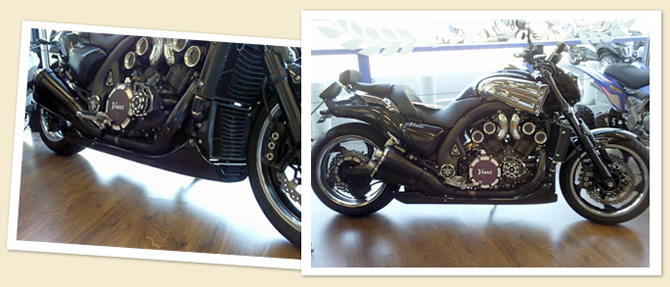 From Tony USA CBR1000RR
Feel free to add these to website man.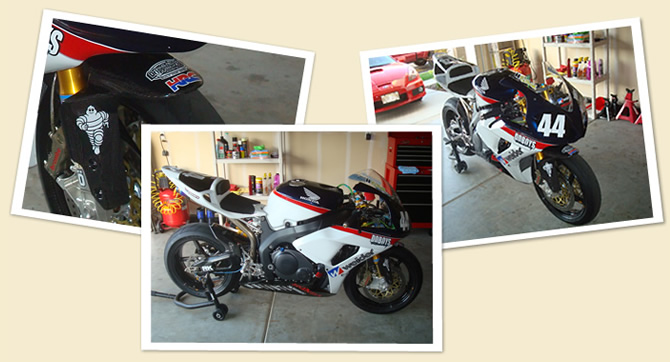 From Robin United Kingdom FZ1-N
Thanks Rick and Magical Racing.
The carbon fiber parts are a perfect fit and finish too.
You won't find better anywhere.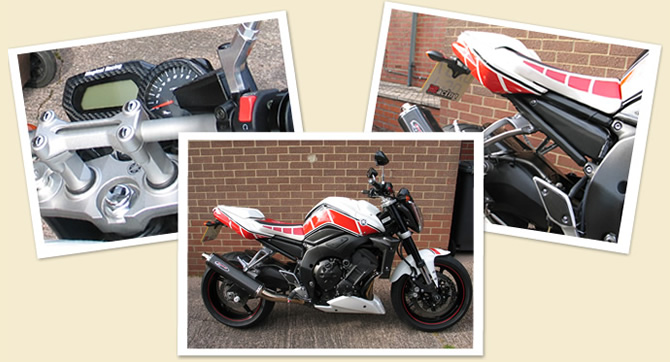 From Robin USA 1098
Thank you for the beautiful Beater tank!